Losing 50 to 100 hair strands a day is perfectly normal. Hair loss occurs due to heredity, shift in hormone levels, some medical conditions, poor dieting, scalp irritations and the most natural cause of all, aging. Although there are a plethora of natural remedies claiming to promote hair growth, many of them haven't been tested by the researchers, so make sure to check with your doctor or dermatologist before trying them out on yourself.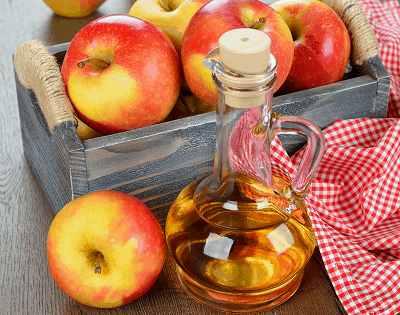 Apple Cider Vinegar is one of the most popular hair loss remedy, as it stimulates the hair follicle by optimizing the pH level, which helps them grow hair faster. It closes the cuticles, smoothing out the hair and making it less prone to splitting and breaking off. It is also rich with potassium, a mineral essential for hair growth. Making a vinegar rinse is very easy, as you need to mix it with equal parts of water. And that's it actually. After washing your hair with a normal shampoo, apply the mixture, let it sit for 10 to 15 minutes and rinse well afterwards.
Always use lukewarm water, as water that is too hot or too cold may aggravate the hair. You may even use the vinegar without diluting it, which makes the treatment more efficient. Just make sure you don't do it very often, as it may cause adverse effects.
Words cannot describe all the benefits of natural olive oil. It curbs the production of DTH, a hormone which causes hair follicles to shrink in size leading to hair loss, as the size of the follicle determines the thickness of your hair. It moisturizes and improves the circulation of blood in the scalp, preventing the scalp from drying out and dandruff from forming and providing oxygen and nutrients to the hair follicle. Not only that, is has strong antibacterial and antifungal properties, which reduces the inflammation and irritation of the scalp.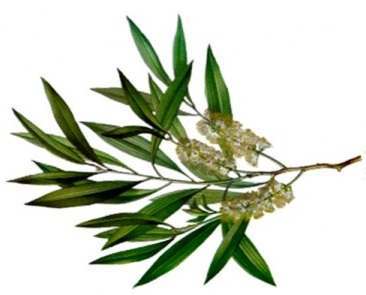 You can use it in many ways: by mixing it with castor oil in equal measures, heating the mixture to lukewarm and massaging it directly on to the scalp. You may wrap your hair in a warm towel, to prevent moisture from evaporating. Alternatively, it can be used as a carrier oil for a much stronger essential oil, such as Australian tea tree oil. Take tablespoon of olive oil and add a few drops of tea tree oil. Mix it well, and gently massage the scalp in circular motion. Let it sit for a couple of minutes, or, if you can, overnight, and rinse your hair in the morning. Repeat this a few times a week for best results.
Castor oil is rich in omega-9 fatty acids, and vitamin E, which is vital for your body and when used for your hair, it promotes the blood flow in the scalp and it is efficient in keeping the hair healthy by preventing it from drying out and forming split ends. Castor oil is very viscous, so you need to dilute it with a carrier, such as olive, almond or coconut oil. You may also add any essential oil to it, such as lavender, eucalyptus and rosemary oil. Mix it in equal parts with oil of your choice, massage the scalp and leave it the mixture on for about half an hour. Rinse well, and repeat weekly.
Do you want to find an effective Hair Growth treatment? Check out our top rated Hair Growth products